AJ Piscitelli, PMP
Project Manager | ERP Solutions Provider | Cloud Architect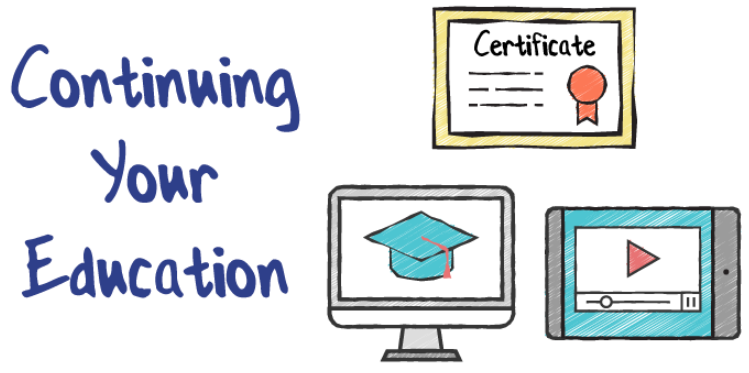 I love learning new things. I admit I'll sit down at night and binge-watch YouTube and Netflix documentaries instead of a prime-time TV show. While these videos can be entertaining and educational, as well as provide interesting talking points at the coffee maker at work, they don't necessarily increase my skill set. Fortunately, I also enjoy watching online educational courses on various topics applicable to my profession and hobbies. Video seems to be the best fit for me, as I can watch a couple of class videos while eating a meal, or while traveling.
Lucky for me, there are a bunch of online education providers to choose from. Most offer a free trial to examine their content and see if it's for you. Below are some of the online education providers that I currently use. There are a lot, and I'm not suggesting you sign up for all of them. However, if you currently aren't using any continuing education providers, I encourage you to take a look at these and give one or two a try.
Note: All prices listed are current as of the publishing of this article.
Annual cost: Included with your annual $129 PMI® Membership fee

If you have or are in the process of obtaining your Project Manager Professional (PMP®) certification, you most likely are a Project Management Institute (PMI) member. Your PMI membership gives you access to thousands of recorded webinars on ProjectManagement.com. Also, ProjectManagement.com often has one or more live virtual conferences annually. ProjectManagement.com also makes it incredibly easy to earn PDUs (professional development units). After watching a webinar, ProjectManagement.com will automatically submit your PDU request to PMI, making it one less thing for you to remember to do.
Obviously targeted to project managers, ProjectManagement.com may not be for you. But if you have your PMP and are a member of PMI, I highly encourage you to check out this resource.
Annual cost: Starting at $240

I originally signed on with Lynda.com shortly after receiving my PMP® certification. Lynda.com offered many courses in business and project management. Lynda.com also made it easy for me to submit PDUs (though not as easy as ProjectManagement.com), for the classes that I took. The big selling point with Lynda.com over ProjectManagement.com was the fact that I could download their classes to my iPad or Surface to watch while traveling without internet access. This was a great way to spend time while traveling on a plane.
Fast forward to today, after Lynda.com was acquired by LinkedIn. LinkedIn offers the same Lynda.com content for a cheaper annual fee under LinkedIn Premium plans. LinkedIn Premium comes with a bunch of other great features, but Lynda.com transitioning to LinkedIn Learning was the final push for me to join. They also offer an iPad/Android app for viewing content offline while on the go, similar to Lynda.com. LinkedIn Learning offers a very wide variety of topics. From business to design, management to software, there is a ton of content. I find the content well-curated, professional, and educational. If you're on the fence about LinkedIn Premium, be sure to check out their LinkedIn Learning section.
Annual cost: $99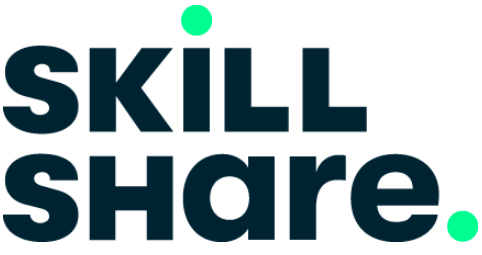 Skillshare offers a platform for creative professionals to educate others. Aimed at the creative market, this is a great place if you want to learn more about animation, photography, video, music, writing, and even web design. There are also courses on marketing, management, and business. I originally signed up for Skillshare to learn how Kurzgesagt (https://www.youtube.com/user/Kurzgesagt) animated their videos in After Effects, as they offered a course on that specific topic. They also have a ton of great content on photography, which is something that I dabble in a bit.
Annual cost: $299

Aimed at developers and IT, Pluralsight offers a ton of content on technology. If you're looking to learn a new programming language, or are interested in learning the latest web technology, Pluralsight is a great place to get started. I've started with their videos for the AWS certification paths, as I use AWS daily. I'd like to continue to grow my AWS certifications, as I enjoy working with AWS and see the increasing utilization of their platform in all forms of business. I've also used Pluralsight to help refine my C# skills. While I'm comfortable writing programs with C#, it's always good to learn the latest tips and tricks that Microsoft has integrated into the newest versions of C#, and Pluralsight is a great way to learn those.
Annual cost: Varies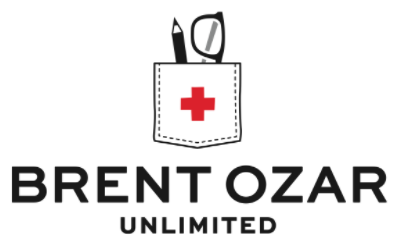 I saved the most expensive I subscribe to (and my opinion the best) for last. Brent Ozar's website (https://brentozar.com) is the place to go if you work with Microsoft SQL Server on a daily basis. Brent's foundational classes are targeted at people who know how to write SQL queries to get data, but may not know how the SQL engine works, why you create indexes, or how to tune your queries. His advanced classes take it to the next level, showing how to find the slow queries and other issues on your SQL server, and how to tune the queries, indexes, and hardware to increase performance.
Brent does an excellent job in his live classes interacting with the students while staying on topic. I find myself engaged and eager to try out the things I've learned from his classes. While it is expensive, I'd encourage any database administrator (DBA) to check out BrentOzar.com. He offers a few beginner / fundamental classes for free, which have excellent content. Right now, he is offering a sale on his live class season pass, which is how I was able to sign up back in November. While in November, I was hesitant to shell out a significant amount of my own money for this training, I do not regret my decision today. That being said, you need to work with SQL Server often to get value out of Brent Ozar's classes.
Conclusion
Whatever your methods, it is important to keep learning and growing your skills. There are a wide variety of online resources available to assist in our growth. Let me know your thoughts on any of the above services or any providers you use that I didn't mention.