FeneVision WEB
FeneVision WEB increases your efficiency and extends sales hours by enabling your distributors, dealers and customers to create their own estimates and orders and check order status online. An add-on to FeneVision CORE or LITE, FeneVision WEB is a full customer information system including order history. Customer access is password protected.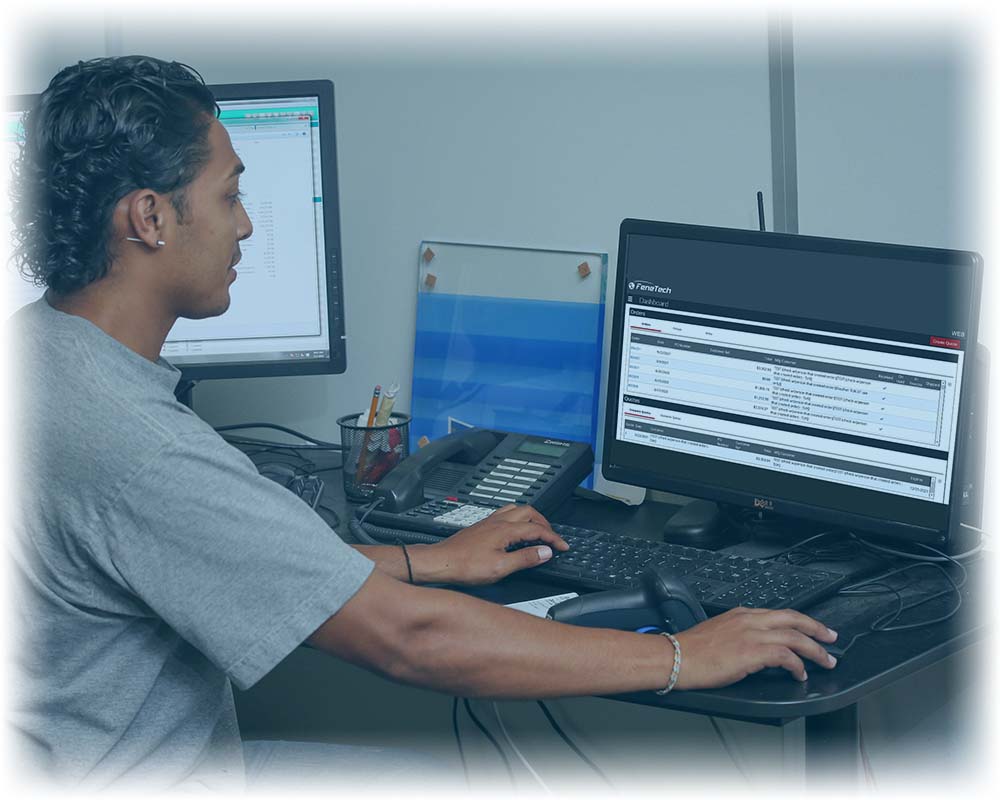 Want Online Options? No Problem.
FeneVision WEB uses FeneVision's complete customer, pricing and configuration settings. No additional configuration is required. When adding options to line items, WEB functions the same as FeneVision CORE. Your dealers can present all your products with the options configured in CORE to their customers.
FeneVision WEB Popular Features
The ability to configure which options are offered based on the ordered item selected.
Graphical images of the ordered item
Order validation
Simplicity
Automatic synchronization of pricing, ordered items, options and validation rules ensure that those in the field are working with the same information as your internal CSRs.
What Do Our Customers Say?
FeneVision WEB's enhanced CSR mode allows Vinylmax's dealer/distributor customers to add, edit, and delete WEB quotes for the end customer. President Laura Doerger-Roberts says her company could not function without it:
"Using our old system, our customers were placing orders online, but it was very cumbersome. FeneVision WEB is intuitive and easy-to-use, and it frees up our employees to do what they do best—manufacture outstanding products."