FeneVision Business Intelligence
FeneVision Business Intelligence (BI) is a supplementary module to FeneVision CORE. Based on Microsoft® RDL technology, this feature provides business intelligence information that users can run from any standard web browser. Users can interrogate data in order to provide real-time information to anyone, anywhere.
FeneVision BI is log-in and password protected and directly integrated into the Microsoft SQL Server database of the user's main system. The instantaneous status information of daily production provides a comprehensive view of what is happening in your plant and allows management to be proactive, minimizing any potential bottlenecks.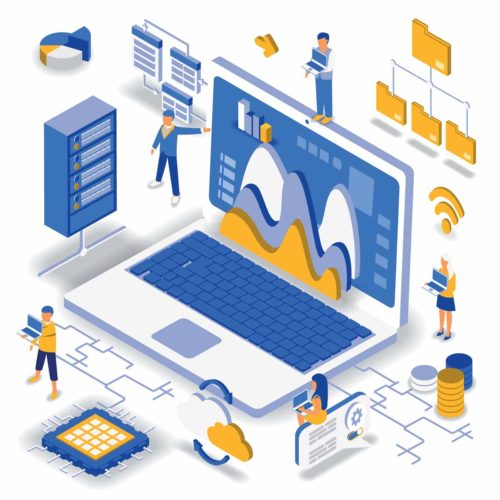 Business Intelligence Example Screens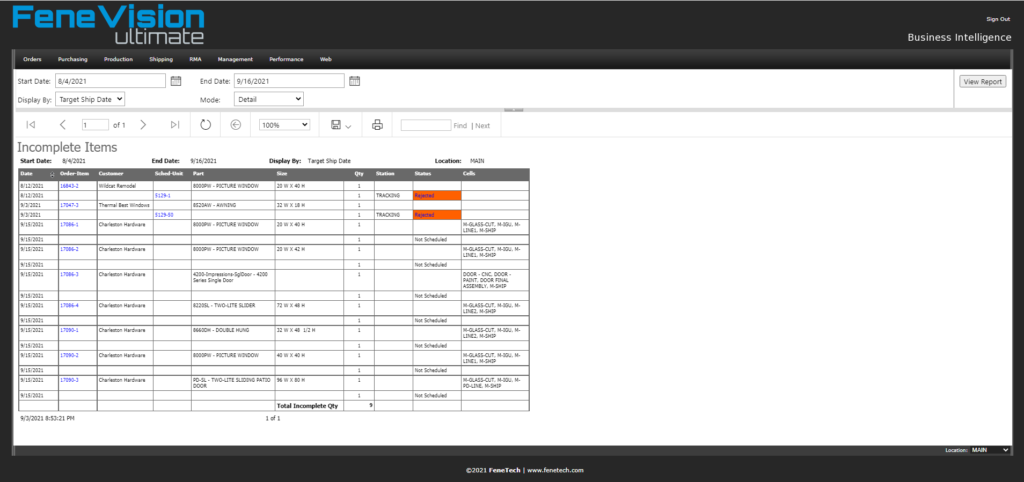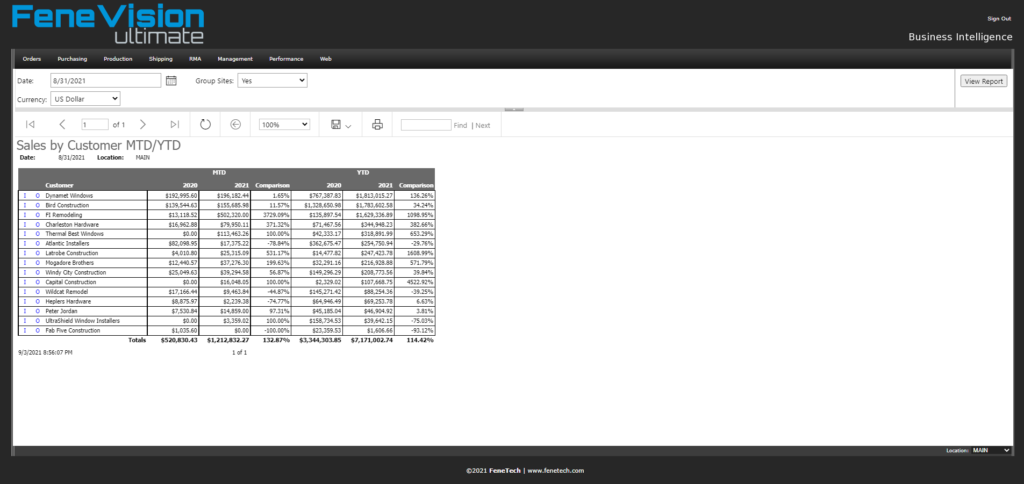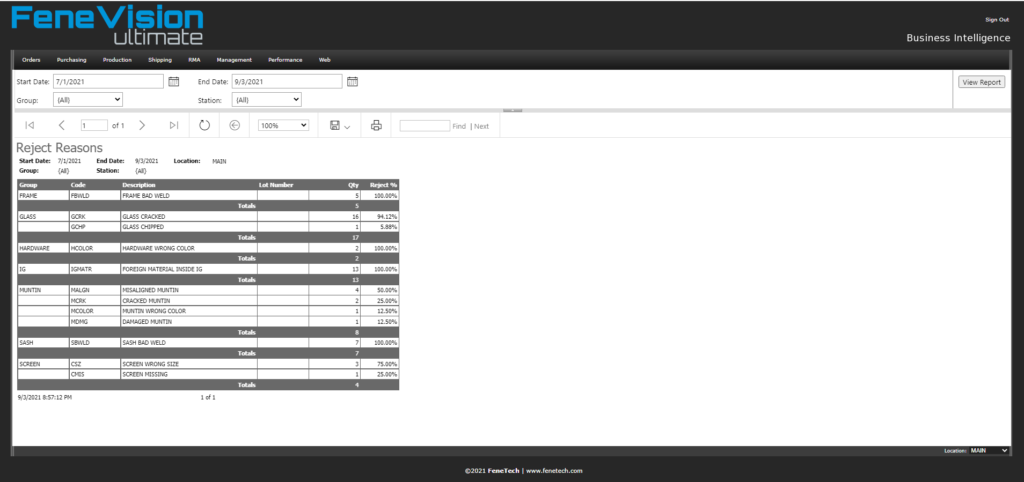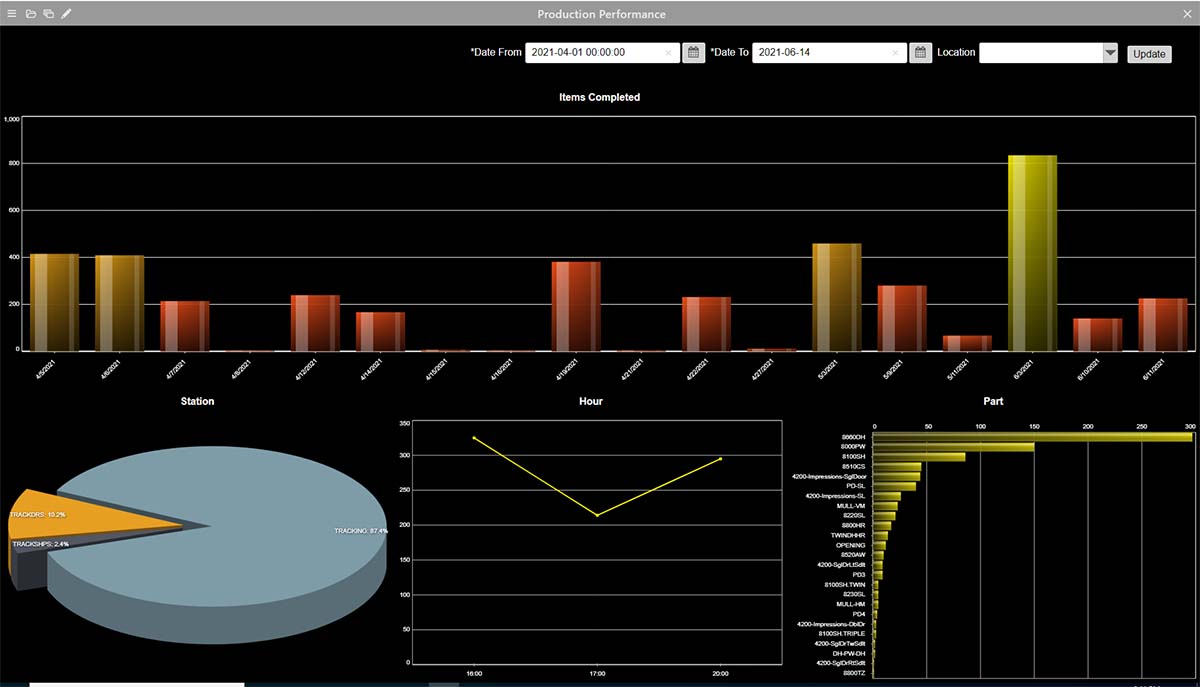 FeneVision iDashboards
FeneVision iDashboards is a supplementary module to FeneVision CORE providing a graphical and interactive dashboard that accesses data directly from the FeneVision ERP database. You can choose multiple and free selectable chart types in 2D and 3D including creating map-type charts. In addition to the standard package, FeneVision iDashboards allows the user to easily define additional charts and dashboards. Colors, font types, backgrounds, and data types are all freely configurable.