Automate Your Lines with FeneVision
With FeneVision, you can automate the flow of product through your fenestration production process. From pulling raw materials from the warehouse to cutting to automatic breakout to seaming, sorting, racking, tempering, IG fabrication or CNC station and windows and doors, you can move units with FeneVision.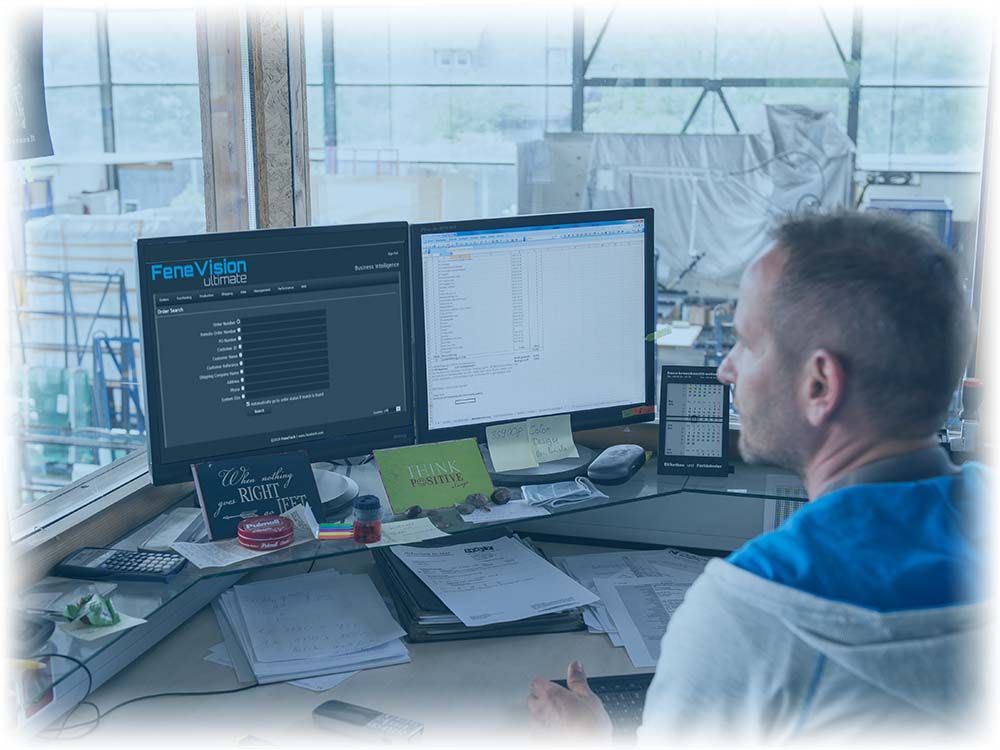 The Most Advanced in the Industry
FeneVision's automation capabilities are the most advanced in the industry. We build automation solutions around your automation requirements. If you have the equipment, we can integrate it and automate your flow. Not only can you automate it, but with FeneVision you can see where every unit is in the process.
Communicate with Everything
Whatever automation systems you have or add, FeneVision can connect with and communicate with them to fully automate all the processes on your floor. If you fabricate glass, you can achieve touchless production.
Don't Build IG? No Problem.
Build IG or not, this is not an issue when automating lines with FeneVision. The software can handle any type of unit and loading size, buffer hundreds of units between stations, implement from a single gantry to multiple cutting tables and cut your production flow apart and bring it back together as many times as needed.
We Know How to Automate Production Flow Because We've Done It.
We've already implemented solutions with most major industry equipment vendors. We have the software and implementation expertise to get product flowing down automated lines. We understand sensors.
We evaluate your equipment, current level of automation, current vendors, layout, training need and goals. We ID machine issues and recommend action. We're responsive when things come up. We provide general problem solving.
Achievable—But Not Plug and Play
With FeneVision's capabilities and FeneTech's experience and resources, you can achieve automated flow. But full automation is not plug and play. Every implementation presents novel challenges that require novel solutions. Your machinery maker needs to be willing and able to support integrating communication with their equipment.