FeneVision ERP for Window and Door Manufacturers
FeneVision is a powerful ERP software system built from the factory floor up specifically for fenestration manufacturing. It is used by hundreds of window and door makers around the world.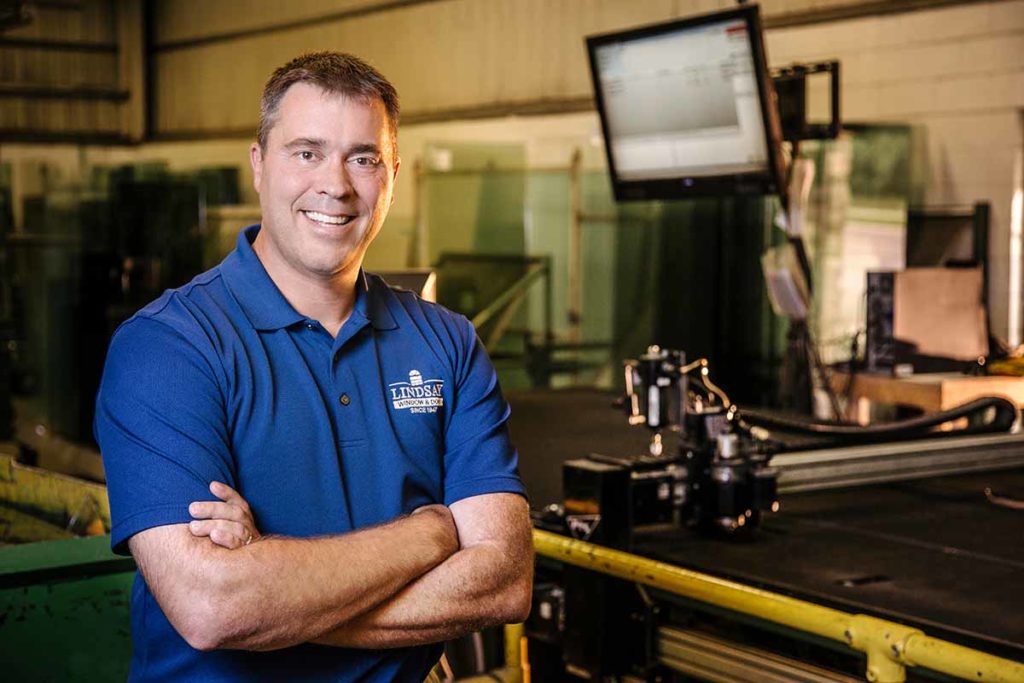 Why Choose FeneVision for Window and Door Manufacturers?
Growth
FeneVision doesn't just let you grow, it helps you grow.
You can produce more with the equipment on your floor right now.
You can improve yields.
You can do more with less labor.
You can reduce lead times.
Control
You control production and inventory. And estimation and rework and loading and delivery and more …
You control configuration of the system. You don't need us to do it.
You deliver complete orders on time, including rework.
You can reduce errors and improve labor efficiency.
You get a complete handle on your production process and order progress.
Visibility
FeneVision provides full visibility of what's happening throughout your business, from estimates to delivery confirmation.
You get all your information in one place, not different programs.
You capture everything so you can improve everything.
You get the data and control to produce and operate consistently.
Simplify Complexity
With FeneVision, you smoothly manage unlimited product variations.
You can fully integrate your business. Connect every integratable machine, software and system in your business.
More easily onboard workers.
Proven Capabilities, Support and Expertise
With FeneVision, you get work done. It's been doing it for window and door makers for more for than two decades. And it keeps working.
You get direct support from us before, during and after implementation, including onsite. No VARs. No outsourced support. Us, 24/7.
That direct support comes from our knowledgeable staff that understands your industry.
Plus Extreme Flexibility
FeneVision provides extreme flexibility so you can operate and fabricate your way. It can handle just about any functionality you want, whatever windows and doors you make.
FeneVision:
Excels at managing the practically unlimited unit variables in window and door manufacturing.
Integrates your entire operation.
Helps you get the right units out on time undamaged.
Lets you use any workflow.
Adjusts to you now and as you change, supporting and accelerating your growth.
Efficiently processes rework. So you get complete orders on the truck and delivered.
Interfaces with and exchanges information seamlessly with all your (integratable) machinery without additional input. Enter an order and the information flows throughout your plant to the invoice.
Allows you to continue to use the accounting system you prefer.
Is your platform for fully automating production lines.
FeneVision Gives You Insight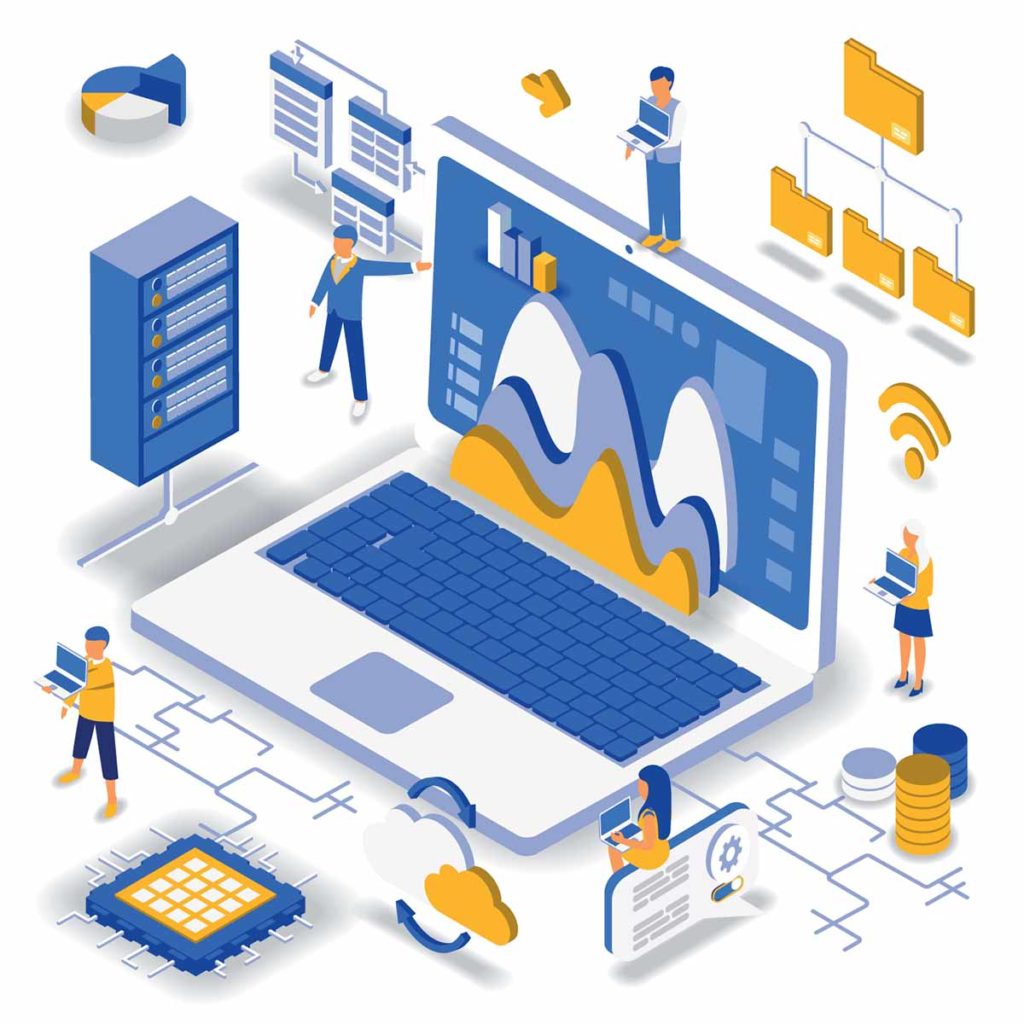 Direct visibility of orders, capacity, inventory and deliveries.
Control to meet target ship dates, schedule overtime when needed and make sure you have what you need to get jobs done.
Insight into issues so you can make improvements.
Information to improve material yields and labor efficiency.
Alerts when a unit or order is outside physical or set production limits.
Key FeneVision Modules for Window and Door Manufacturers
FeneVision is the Path to Full Automation
With FeneVision, you can automate the flow of product through your fenestration production process. From pulling raw materials from the warehouse to cutting to automatic breakout to seaming, sorting, racking, tempering, IG fabrication or CNC station and windows and doors, you can move units with FeneVision.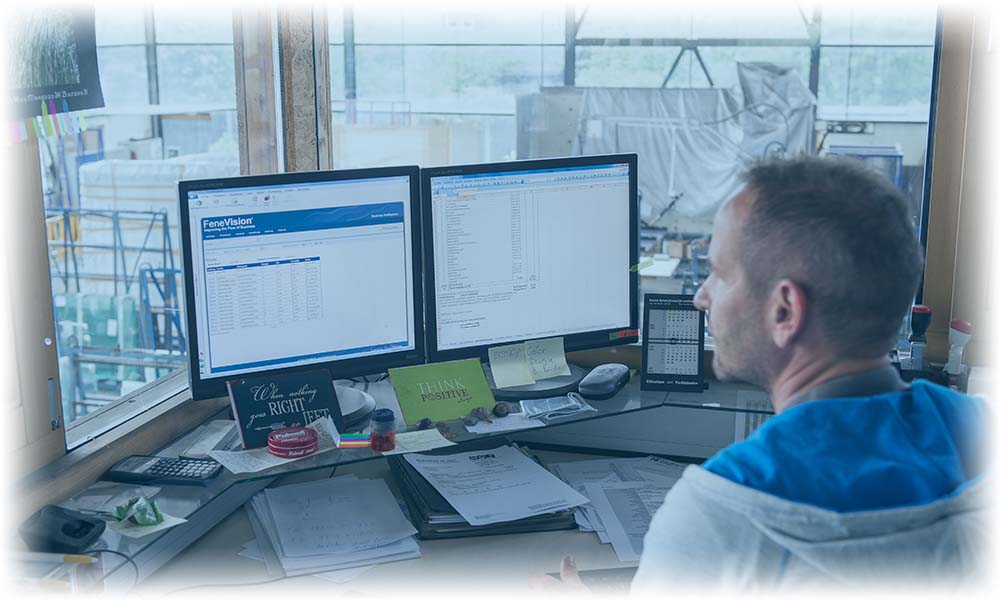 Partner with the Expertise to Implement Fenestration ERP Right—and Keep You Running
The people at FeneVision companies know we have a knowledgeable staff that understands their industry. FeneVision, they tell us, is the best employee they'll ever hire. FeneVision does lots of work, from customer service to planning tracking production—It facilitates every process.