Responding to the needs of its expanding software development and growing customer base, FeneTech, Inc. VP of Engineering Craig Morris announced today the promotion of Brett Wilson to Quality Assurance Group Manager.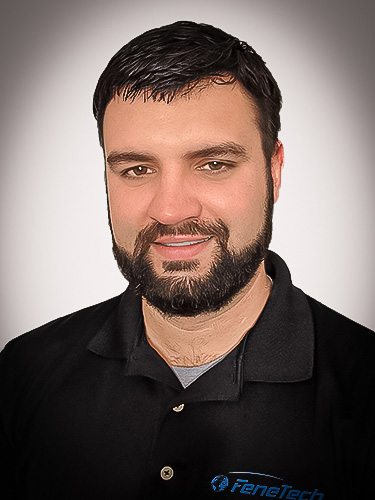 Wilson joined FeneTech in 2011 after earning a BS in Applied Mathematics from Kent State University. During his nearly ten years with FeneTech, he has demonstrated the ability to expand his knowledge of the software and proven his commitment to quality and FeneTech's mission statement: To provide the best products, service and support to each and every customer—every single day.
FeneTech President and CEO Ron Crowl expressed confidence in Wilson's new position. "Brett fully understands the critical role the Quality Assurance group at FeneTech plays in allowing us to deliver quality software solutions to our customers. I have a high degree of confidence that with Brett's leadership, we are taking steps to solidify our company's foundation further, allowing us to live our mission statement."
Wilson has initiated and led the company's automated testing initiatives and, when needed, executed Customer Care and Applications group projects. In 2019 Wilson was promoted to Quality Assurance Testing Lead, where he led team testing, employee development and build planning.
In Wilson's new role, he will have complete responsibility for the Quality Assurance Group, emphasizing team growth, quality, and output. His duties will include further embedding the team into development activities, increasing test automation and improving procedures and best practices.