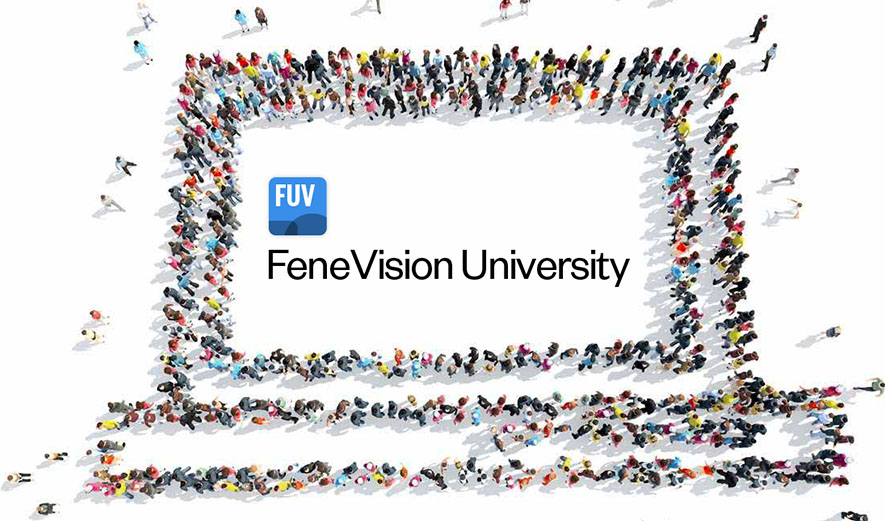 "There are more things likely to frighten us than there are to crush us; we suffer more often in imagination than in reality."

— Seneca
It's probably the sign of a good quotation that it would still be discussed almost 2,000 years after it was written. It's maybe an even better sign that its applications are as numerous now as they were two millennia ago.
In the last decade, Stoic philosopher Seneca has reemerged as a source of motivation and guidance to everyone from Silicon Valley billionaires and tech entrepreneurs to self-help gurus and professional sports coaches. Skim your LinkedIn feed, listen to Spotify's recommended podcasts or peruse the aspirational products on Etsy, and you'll find his words somewhere.
Modern Stoicism
Seneca's brand of Stoicism — which champions inner strength, resilience and tranquility in the face of adversity — is a natural fit for the modern world. And perhaps no aspect of contemporary life requires his practical approach to transforming anxiety into inner peace more than today's ever-evolving business landscape.
As new technologies continue to emerge, organizations need to adapt to keep up – and, hopefully, get ahead. However, our natural impulse often compels us to greet anything new with skepticism. As Seneca explains with his wise words, instead of seeing the path forward, we're more likely to invent hurdles and imagine obstacles, or at least exaggerate the roadblocks that may lie ahead.
ERP software
ERP software is a great example of this.
By now, the fenestration industry has mostly accepted that automation and integration are integral to operating a profitable business. However, there remains a hesitancy among window and door manufacturers (as well as glass fabricators) when it comes to employee training for their ERP software system.
The benefits of ERP software training are numerous:
Enhanced efficiency and productivity;
More seamless collaboration and communication;
Improved data accuracy and decision making;
Adaptability and scalability;
Better morale among employees; and
Simply, getting the most out of the software.
However, despite all that proper training accomplishes, organizations are likely to first think of the upfront time and money that training will cost. But to use the observations of Seneca, these costs are likely greater in imagination than reality.
The true cost of ERP software training
Before we examine the actual cost of ERP software training, it's worth mentioning the importance of choosing an ERP software provider that offers comprehensive training to teach employees how to use the system. So much consideration and due diligence goes into choosing the right software partner that will work with the operations of your business that this important aspect can be easily overlooked.
Although there's some self-interest at play, here, we'd be remiss not to mention that FeneTech offers a comprehensive continuing education program for its customers.
Expected ROI
No matter what ERP software you choose, though, it helps to think of further training as an investment. Just as you wouldn't invest your money without a projected return, there's no point in investing in training unless it's going to be financially worthwhile.
We listed some of the benefits that training can provide above, and it's crucial to consider those benefits in practical terms against the potential cost of training.
If an employee learns how to efficiently enter orders into an ERP system, the requirements for scheduling production, controlling capacity and tracking shipment will only require product information to be entered once. That leads to increased speed, accuracy and productivity. Working faster, with fewer errors and a better workflow should translate into more windows, doors/IG units and tempered glass that can be manufactured or processed.
Increased production is only one potential area of your business that training could make more profitable. You should also consider how it might impact your ability to navigate the data that your ERP system provides and how that data might be used to make informed decisions related to production planning, inventory management and sales strategies.
Another area to consider is how training will allow you to fully utilize your ERP software's ability to adapt to your company's specific needs. Do you deal with a lot of customizations? Are you bringing a new product to market? Are you about to scale your business?
Having a mastery of the software will ensure you and your employees are able to adapt your ERP system as necessary, allowing your business to remain agile and competitive in an ever-changing industry.
Put time on your side
If inflated worries over cost are the first hindrance to investing in ERP software training, a close second is undue concern over the amount of time an employee might spend away from their typical day-to-day duties to take a course.
First of all, any ERP software education program worth its salt will have flexible options. FeneTech, for example, offers customers the option of training together in a classroom-like setting or participating individually at their own pace. We've also designed our courses for all levels of technical ability and ensured that single classes can be accessed in case one specific area of FeneVision needs to be reviewed. On top of all that, each course is only 45 minutes to an hour long.
Secondly, if an ERP software system is functioning properly, training time can be efficiently scheduled to align with your production flow. Because your software solution controls capacity planning and delivers the information you need to make informed decisions, you can schedule the optimum times for training and minimize interruptions to production.
And here's the best part: As skills improve through training, production becomes even more efficient and better-informed decisions can be made. That means scheduling training gets progressively easier and less likely to negatively impact an employee's regular duties.
It may frighten, but it won't hurt
It's only natural that concerns over time and money will be the first thing to pop into your head when you consider software training for employees. But don't let that be the last thing you think about. More than likely, worries over cost are comparable to the proverbial scary monster in a closet: more imagined than real.
Given the proven benefits that training can provide, it's at least worth investigating if that initial worry is valid or if it might be holding you back from getting the very best out of your software.
Just as FeneTech's ERP software solution, FeneVision, is built specifically for the fenestration industry, we also customized the options for our education program, FenU, based on the needs of windows and doors manufacturers. We know the industry and we know the value of a manufacturer's time and money – even more than the smartest Stoic philosopher.
For more information on how you can access FeneVision University, contact us at FeneVisionU@cyncly.com.
And if you're still considering the right ERP software for your business, choose one that has the infrastructure in place to help you get the most out of it. To learn more about FeneVision and take advantage of our free demo, click here.