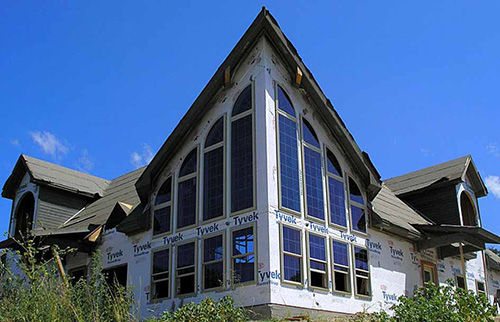 Located near Dallas, Texas, FeneVision customer Burris Windows is a full-service window and door manufacturer for residential and commercial markets. Having been in business for more than 30 years, the company implemented FeneVision in 2009, and the business continued to grow. Even with Burris' level of success, a business can still come to a crashing halt.
Chief Operating Officer Reed Ashmore said, «We were a company where IT resources were limited. I primarily do all the IT, and we were in the process of upgrading our system—our on-premises assets, servers, and desktops that were FeneVision-related. We did our first installation of FeneVision in 2009 and made a few improvements, but we were overdue for a FeneVision upgrade. We were also evaluating our existing infrastructure and decided it was time to upgrade that, too.»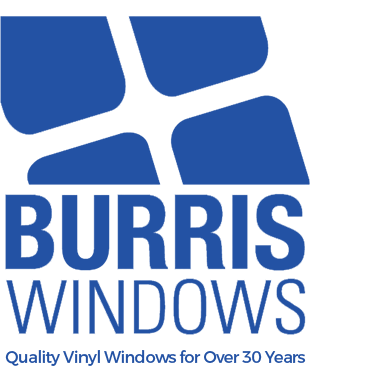 Reed invested much time and effort into Burris' new infrastructure. However, things did not go as planned. «We were getting close to performing the live migration to our new servers, and that's when we were attacked with ransomware.» Despite paying the ransom, Reed was unable to run production and things were moving very slowly with the recovery process.
FeneTech Becomes Part of the Recovery Process
While Reed was dealing with the initial destruction from the ransomware attack, one of the first calls he made was to FeneTech. He felt relief when FeneTech's AJ Piscitelli told him, «I can get you up and running in the cloud. Because of the attack, there might be some bumps along the way, but I can get you making windows again.»
When Burris Windows found itself the victim of a ransomware attack, FeneTech's Cloud-Hosted Solution was quickly able to get the company up and running
Having worked with AJ and FeneTech in the past, Reed trusted AJ's judgement and said: "Go for it".
AJ felt confident that he could help Burris recover after doing some internal digging. «During the process of moving Burris to the cloud, we were fortunate to discover that we had an older copy of the Burris database Reed had sent us earlier for some ongoing custom development work.» This was good news for Reed and Burris as they were losing valuable production time, and consequently revenue, for every hour the company was down.
FeneTech Cloud Hosting is Not New
FeneTech's Cloud-Hosted Solution is not a new service within the Aurora, Ohio ERP software company's range of manufacturing solutions. Still, it proved the ideal remedy for one Texas window and door manufacturer during the most challenging period in the company's history to date.
First, what is Fenetech's Cloud-Hosted Solution? According to FeneTech Project Manager and AWS Certified Cloud Practitioner AJ Piscitelli, it's a highly adaptable hosting solution that provides easy, scalable access to applications, resources, and services and is fully managed by cloud services provider AWS® (Amazon Web Services).
Generally speaking, companies that choose cloud-hosted services no longer have to pay for the acquisition, deployment, or perform maintenance on their own servers, nor would they have to employ IT professionals to maintain backups or manage their service. This alone is an attractive advantage for startup companies that may not yet realize the potential of their burgeoning growth, or for companies wanting to use their ERP solutions in the cloud before making the capital outlay of an on-prem solution.
However, FeneTech's Cloud-Hosted Solution is more than just a place for new startups and test environments. In some cases, it may be the saving grace for companies experiencing a near-fatal disaster.
«It Worked. It Just Worked.»
With FeneTech's Cloud-Hosted Solution in place and with production beginning again, Reed reflected on the cloud solution.
«If this experience has taught me anything, it's that FeneTech's Cloud-Hosted Solution was the way out of a bad situation. Seeing FeneVision running and knowing that I didn't have to worry about managing the cloud servers was a huge relief. Over half of my customers use FeneVision WEB, and they're getting much better internet speed and throughput. It never went down once the whole time we ran it."

Reed Ashmore, Burris Windows
Reed highlighted that the cloud required no intervention on his part. "It worked. It just worked."
While Burris' experience serves as a case study of what cloud services can do in an emergency, the move toward the cloud is beginning to gain traction for several more practical reasons. Recently, companies are tightening their budgets and either reducing or eliminating large capital expenditures.
Though not a new concern, upgrades and maintenance must be factored into on-prem server costs. Additional hardware components like more RAM, extra drives, and redundant systems significantly increase the costs associated with the server. Moreover, licensing for on-prem hosting systems has become more expensive because of the overall push to move businesses toward cloud services.
The alternative? Companies can reduce these large expenditures by transitioning their physical infrastructure to the cloud, thereby transferring hosting services from capital expenditures to operational expenses.
What to Consider When Moving to the Cloud
What should companies consider when moving to the cloud? According to AJ, if you're a brand-new company, his advice is simple. «You're not going to know what you'll need five years down the road. Transitioning from a system of excel spreadsheets and a handful of desktops to using a full ERP solution fully increases your operation's level of sophistication. Start with a cloud-hosted solution, get familiar with it, and understand it. Remember: your company's infrastructure is the most important aspect of your operation.»
Reed agreed with AJ's assessment. «You must have good resources because when you're spinning your wheels, who can you call?»
While it's true that FeneTech's Cloud-Hosted Solution provided a solid solution for Burris in their time of need, the benefits of cloud hosting aren't limited to mitigating the damage from a ransomware attack. Instead, cloud hosting solves many problems and roadblocks companies may be facing as they look to streamline or update their infrastructure. But for Burris, FeneTech's Cloud-Hosted Solution was the right solution at the right time, and, according to Reed, «This experience made us a better company.»